Although gifted students often excel at learning, they do face a set of unique challenges. Some struggle to find coursework that is challenging enough to hold their interest. Others, like many other students, face social challenges that can interfere with their ability to reach their full potential.
Online schools' flexibility can help many of these gifted students overcome such challenges by offering access to advanced courses and the ability to learn in a comfortable environment.
This is just one of the many benefits of online learning for gifted students. Here's why so many advanced students are choosing distance learning.
You Can Move at Your Own Pace
One of the greatest benefits of online learning for all students, including gifted ones, is that you can move at your own pace. With a traditional classroom experience, students are expected to move through each lesson at the same pace.
Depending on the online learning program, gifted and talented students may be permitted to move through a course more quickly than usual, and that's perfectly acceptable.
Having the ability to work through assignments and courses at your own pace can help prevent boredom or loss of interest in learning.
You Can Graduate Early
For some gifted students, having the freedom to move at their own pace allows them to graduate early.
Taking additional courses or studying nights and weekends may help gifted students earn the credits they need to graduate earlier than expected. Some students also choose to take summer classes online to help them reach their goal of graduating early.
Early graduation means early admittance into college, allowing a gifted student to get a head start in life.
You Can Choose Courses That are on Your Level
In many cases, online schools give you the freedom and flexibility to choose courses that are on your level. For gifted students, this may mean taking college-level courses while in high school.
There are distance learning programs across the world which give students a wide range of options and the ability to choose courses that are on their level.
At Excel High School, we offer both AP and honors classes in most subjects to keep gifted students engaged and challenged.
AP courses allow you to earn college credits.
Honors classes have enrichment activities that challenge gifted students.
Research has shown that students taking AP courses and exams tend to have higher GPAs, higher earned credit hours, and higher graduation rates. For gifted students, these courses can act as a springboard to accelerate college admissions and lead to better overall outcomes in higher education.
Some gifted students choose to take both honors and AP classes. With online learning, you have the freedom to take advantage of both options and to determine for yourself which courses you want to focus on.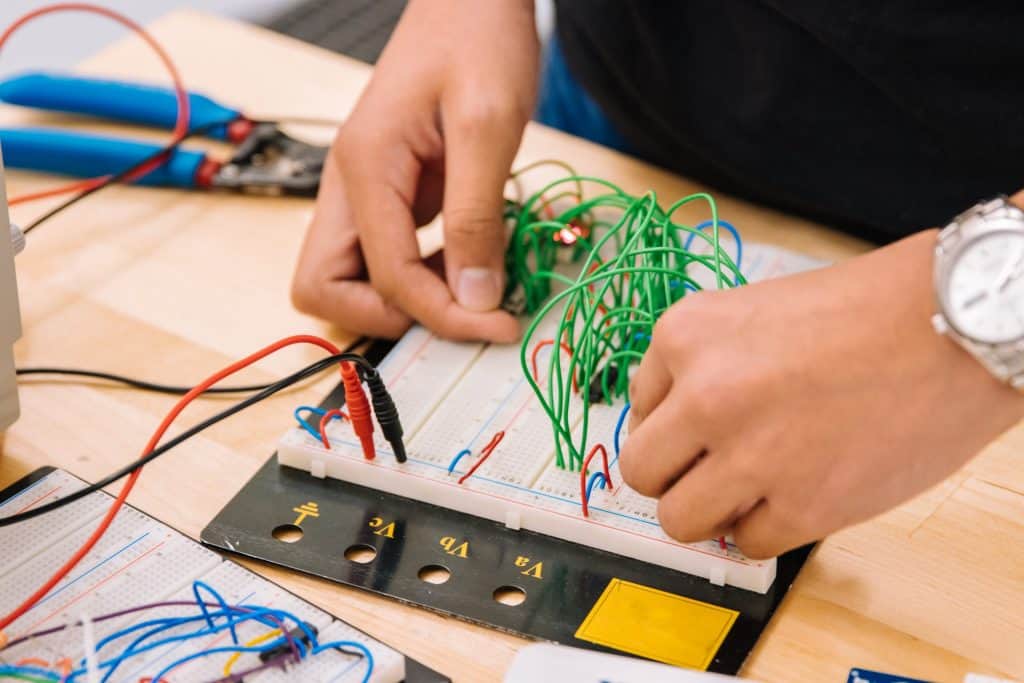 You Can Explore New Areas of Interest
Online schools typically offer a wider selection of courses, which gives you the opportunity to explore new areas of interest and take specialized courses, such as:
Art History
Electronics
Finance
Business and Marketing
Music History
Photography
Computer Programming & Engineering (see this helpful list of coding languages for kids) 
Foreign languages
Astronomy
These courses may help a gifted student discover a hidden talent or interest that could eventually develop into a career path.
You Can Study Independently or One-on-One with a Tutor
Many gifted students excel when they have the opportunity to study independently and without the constraints of a traditional classroom.
Others prefer to work one-on-one with a tutor. Combining the two can give gifted students the best of both worlds.
With online learning, students can choose to learn and study independently. They can set their own schedule and work in an environment that supports and enhances their learning.
But online schools also offer the opportunity for one-on-one instruction through tutors. Being able to switch between independent and guided study allows gifted students to move through courses more quickly.
Online learning can also help gifted students develop skills that will help them later in life, such as self-directed learning and advanced problem-solving skills. These students are also more adept at communicating and using technology in a variety of ways.
It's Easy to Eliminate Distractions
In a traditional school setting, distractions – like rowdy classmates – can make it more difficult for gifted students to stay focused and excel.
Although distractions can still be an issue for distance learners, they have more control over their environment. This means that they can eliminate the distractions that are hindering their progress.
Online schools also eliminate the social pressures of a conventional classroom environment. This allows gifted students to remain focused on their education.
The Takeaway
Online schools offer many benefits for gifted students. The freedom and flexibility of distance learning mean that gifted and talented students can choose more advanced classes and learn in a way that works best for them. Students have access to a greater variety of advanced courses as well as honors and AP classes that can help kickstart their college careers.
Ready to Enroll? Apply Now Questions? Call (800) 620-3844. You can get started right away!